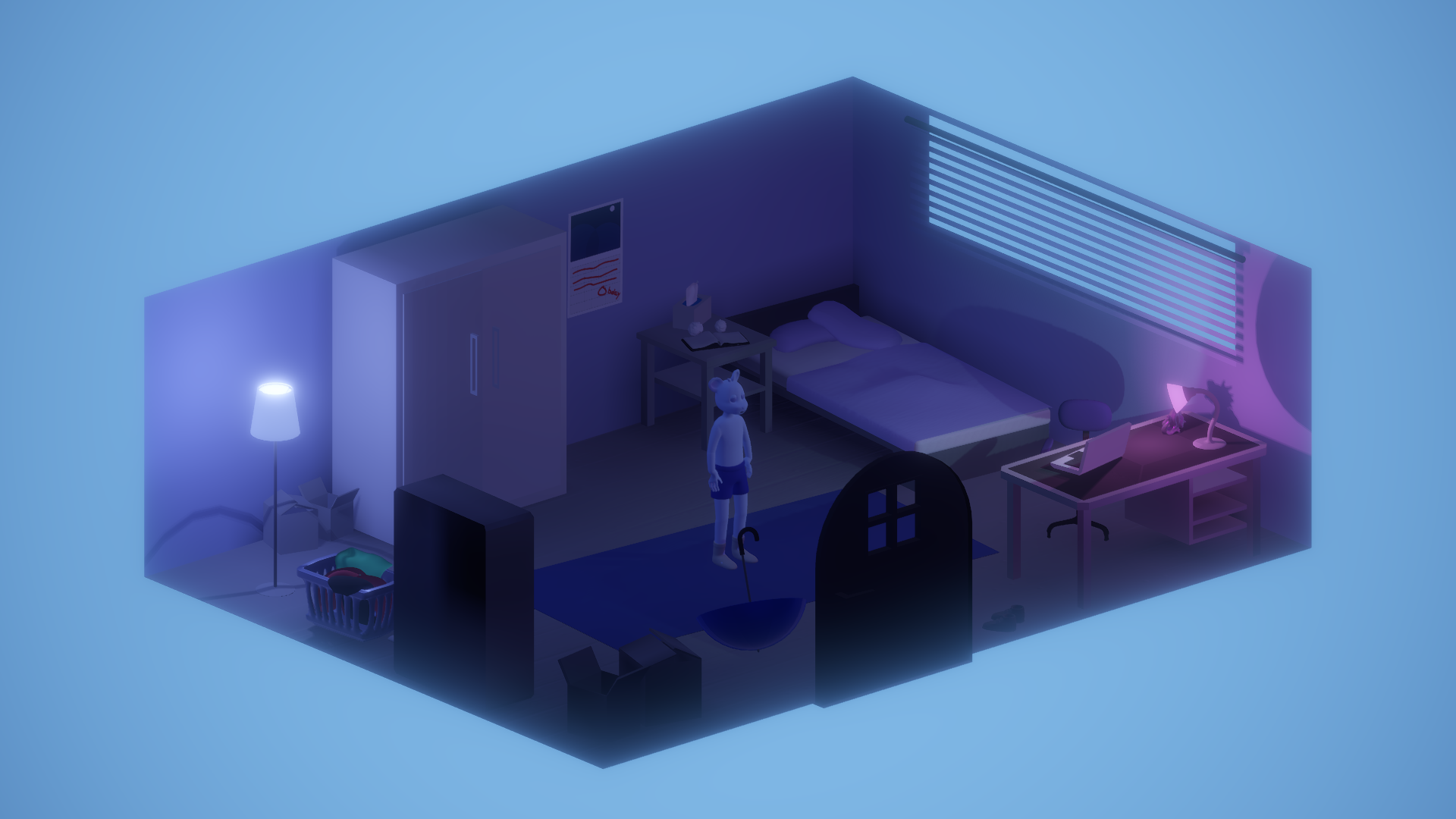 Climbing Clocks
A downloadable game for Windows and macOS
Overview

School project by myself (Noah Burkholder) and Hannah Zaitlin! Prototype for multi-linear narrative structure, contained within a small room. Gameplay is split between the greater bedroom area (world-building and puzzles), and the laptop screen (where the multi-linear narrative happens). Puzzles are not implemented, but planned!
How To Play
The remaining time in the day represents your energy. The goal of the game is fairly undefined, but we expect players will try to use their energy to organize a birthday party, and attend it in day 5. There are, however, many endings depending on the decisions made on the laptop.
Use the right mouse button to control the camera, and the left mouse button to interact with objects. Hitting 'R' at any time will reset the experience for your convenience. Hitting the 'ESC' key will exit.
Additional debug controls exist as well! A + D control time in small increments, and the right and left arrow keys increase or decrease the current day. (NOTE: GOING BACKWARDS IN TIME WILL BREAK THE NARRATIVE IN MOST CASES.)
Plans
General intent behind the game is to take a basic dialogue structure, and make it supplement a game about anxiety leaving your room. Eventually we want to have risk-reward mechanic where the protagonist can use more of the day solving puzzles than talking to their friends on the laptop, or vice versa.
We hope you enjoy this project! We had a fun couple weeks making it.

Noah + Hannah
Download
Click download now to get access to the following files:
Climbing_Clocks_1.0.1_Win.zip
55 MB
Climbing_Clocks_1.0.1_Mac.app.zip
60 MB
Climbing_Clocks_1.0.1_Linux.zip
62 MB
Climbing_Clocks_1.0.0_Win.zip
55 MB
Climbing_Clocks_1.0.0_OSX.app.zip
60 MB